Electronic Fuel Injectors¶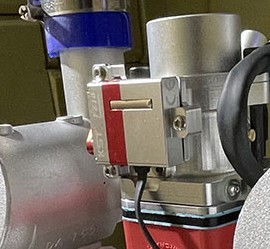 Photo courtesy of Lutan Engineering
ArduPilot provides support for several types of electronic fuel injection controllers for internal combustion engines. Both CAN and Serial communication interfaces to the EFI are supported.
Most units provide status information on RPM, Fuel flow, consumption, temperature, etc.
This information is reported in the autopilot logs via the EFI, EFI2, and ECYL log messages. Real time data is sent in the EFI MAVLink messages for monitoring by the GCS.
The following units have been tested and are supported: