Using SITL with X-Plane 10/11¶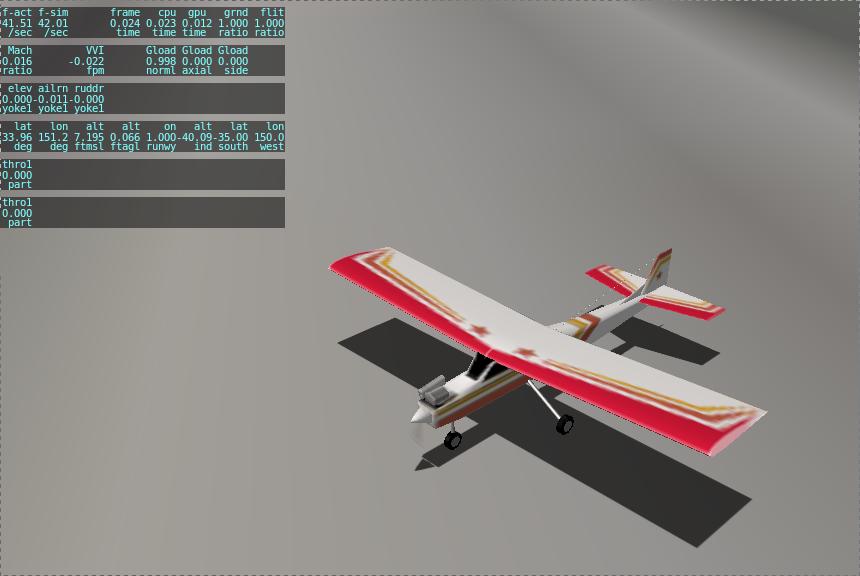 This article describes how to use X-Plane 10 as a simulation backend for ArduPilot SITL.
Overview¶
X-Plane 10/11 is a commercial flight simulator with a rich networking interface that allows it to be interfaced to other software. In this case we will be interfacing it to the ArduPilot SITL system, allowing ArduPilot to fly a wide variety of aircraft.
Using X-Plane with SITL is a good way to get some experience flying ArduPilot and learning how to use the ground control station. It can also be used to see how ArduPilot handles unusual aircraft and to develop support for aircraft features that may not be available in other simulator backends.
Before starting SITL the only thing you need to setup on X-Plane is the network data to send the sensor data to the IP address of the computer that will run ArduPilot. This can be the same computer that is running X-Plane (in which case you should use an IP address of 127.0.0.1) or it can be another computer on your network.
Setup of X-Plane 11¶
Go to Settings -> Data Output menu in X-Plane 11 and activate the General Data Output tab. Check the Network via UDP column for at least one of the settings that ArduPilot will use (e.g. Times in the second row). The other will be set with commands over network by ArduPilot itself, note that you can use that to verify a two-way connection.
In the right part of the interface, set UDP Rate to 50.0 and make sure that the checkbox below labeled Send network data output is set. Set the IP Address field to the address of the computer running SITL. Set Port field to 49001.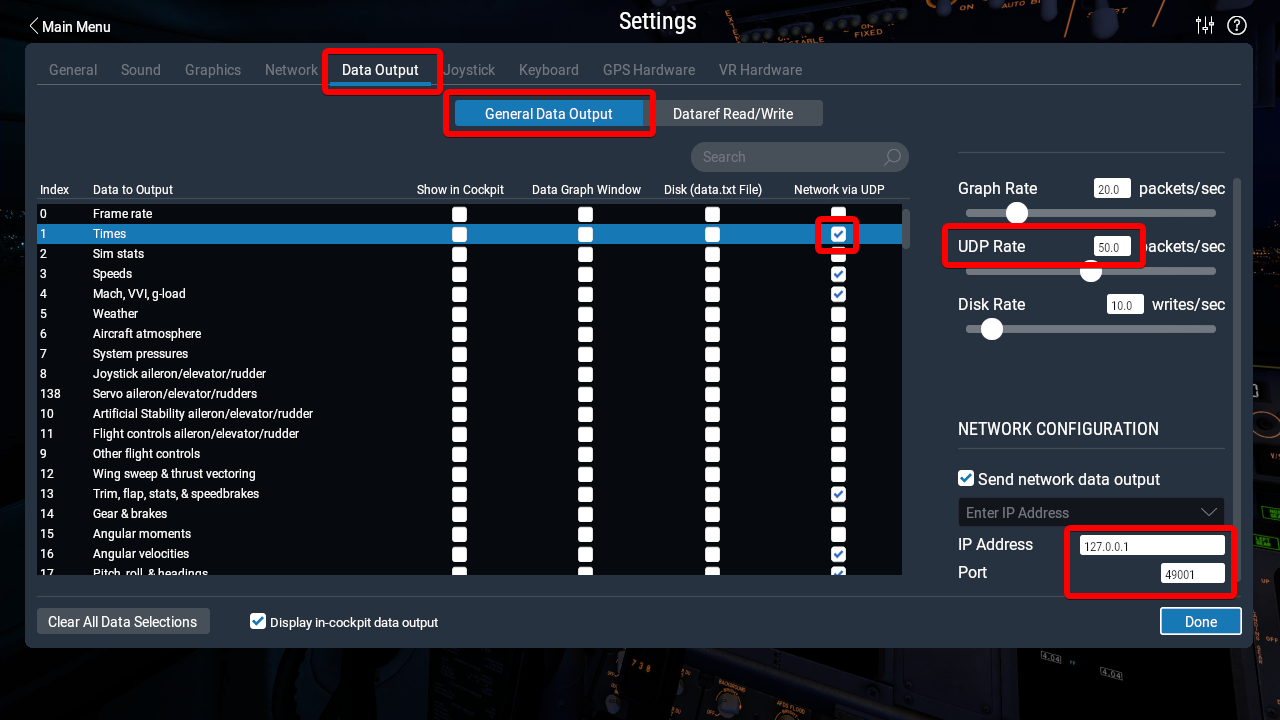 Setup of X-Plane 10¶
Go to the Settings -> Net Connections menu in X-Plane and then to the Data tab. Set the right IP address, and set the destination port number as 49001. Make sure that the receive port is 49000 (the default). If using loopback (ie. 127.0.0.1) then you also need to make sure the "port that we send from" is not 49001. In the example below 49002 is used.
You will also need to output data from X-Plane. Click on Settings, then Data Input & Output. Copy at least 1 setting from the screenshot below. ArduPilot will then send commands to X-Plane that will enable all of the output data fields that it needs to operate.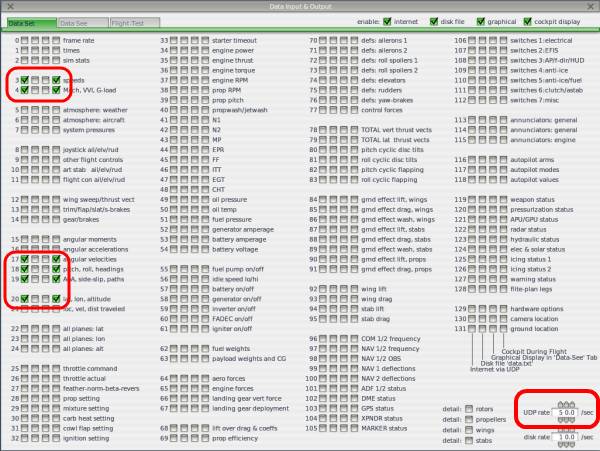 If you have a joystick then you can configure the joystick for X-Plane. A joystick controlled by X-Plane will be available as R/C input when ArduPilot is in control of X-Plane, allowing you to fly the aircraft with the joystick in ArduPilot flight modes.
For joystick setup go to Settings -> Joystick and Equipment. You should setup controls for roll, pitch, yaw and throttle. Note that X-Plane has an unusual throttle setup where the bar is fully to the left at full throttle and fully to the right at zero throttle.

Right now you can't use the joystick for other than basic axes controls, so you can't use it for flight mode changes. We may be able to add support for that in the future.
Starting SITL¶
There are three approaches to starting SITL with X-Plane depending on what you are wanting to do.
running SITL from within MissionPlanner on Windows

building SITL yourself and connecting from your favourite GCS

building and running SITL using sim_vehicle.py and MAVProxy
The first approach is good if you just want to test ArduPilot with SITL but you don't want to make changes to the code. MissionPlanner will download a build of ArduPilot SITL for Windows that is either the current stable release version or a nightly build of the latest ArduPilot code that is under development.
The second approach is good if you want to do ArduPilot development and try out code changes and you want to use a ground station of your choice. Any ground station that supports MAVLink over TCP can be used.
The third approach is good if you want the full capabilities of MAVProxy for ArduPilot SITL testing. MAVProxy has a rich graphing and control capability that is ideal for long term ArduPilot software development.