Setting up the Build Environment on Windows10 using WSL1 or WSL2¶
These setup instructions describe how to setup "Windows Subsystem for Linux" which allows building with waf.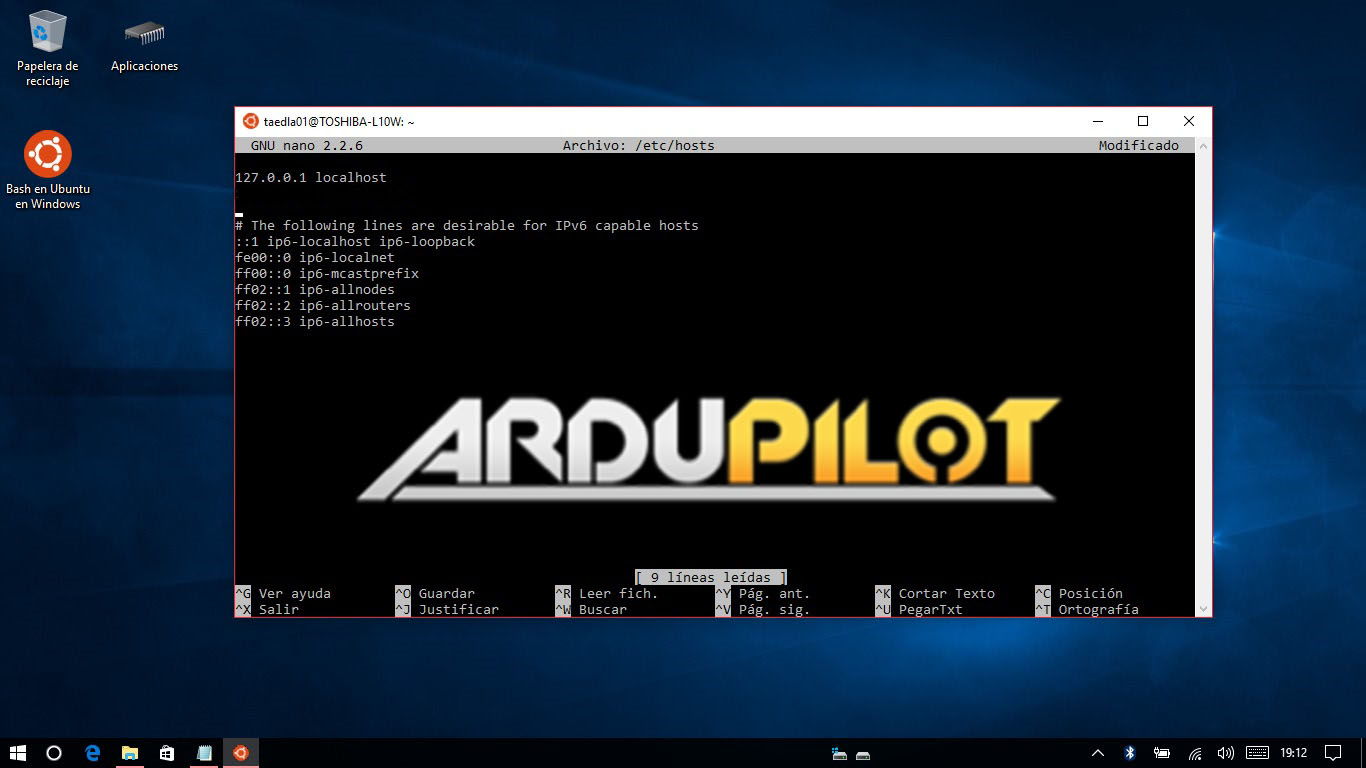 It involves enabling the built-in Windows Linux environment (WSL) in Windows10, installing a compatible Linux OS image, and finally installing the build environment as if it were a normal Linux system.
Upon completion, you will be able to build ArduPilot binaries and run the native ArduPilot SITL simulator, including the MAVProxy developer Ground Control Station.