Rover: Adding a New Drive Mode¶
This page covers the basics of how to create a new driving (i.e. the equivalent of Manual, Steering, etc). A real example of adding a new flight mode can be found in this commit that first added the ACRO mode.
As a reference the diagram below provides a high level view of Rover's architecture.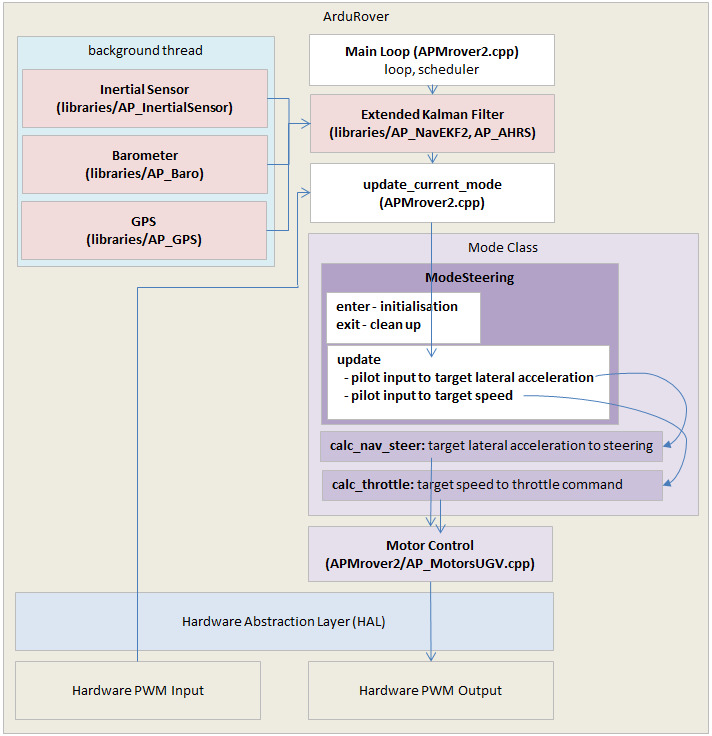 As a side note, Rover has 3 high level controllers: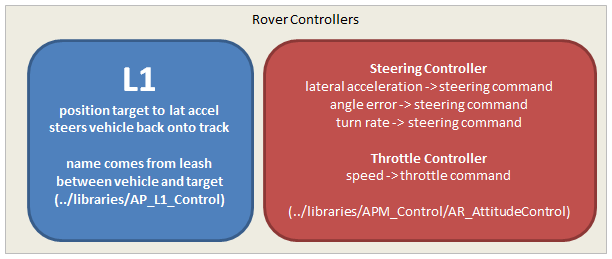 the L1 controller converts an origin and destination (each expressed as a latitude, longitude) into a lateral acceleration to make the vehicle travel along the path from the origin to the destination. This lateral acceleration is then passed into the steering controller.

the steering controller can convert a desired lateral acceleration, a angle error or a desired turn rate into a steering output command (expressed as a number in the range -4500 to +4500) that should be fed into the motor library (see AR_MotorsUGV.h)

the throttle controller can convert a desired speed into a throttle command (expressed as a number from -100 to +100) that should be fed into the motor library (see AR_MotorsUGV.h)