ArduRoller Balance Bot¶
ArduRoller is a BalanceBot frame originally designed by Jason Short (described in this Makezine article). Rover-3.5 (and higher) supports this frame as described below.
One issue with this frame is that there is some play in the motors which leads to a slightly wobble when standing still. This could be resolved by using stepper motors
Connection and Setup¶
Setup the Roboclaw motor driver:

Download and install the ION Studio configuration software
Connect the Roboclaw motor driver to your PC with a USB cable
Connect with ION Studio then on the General Settings page, set Control Mode = RC
From the File menu, "Save Setting"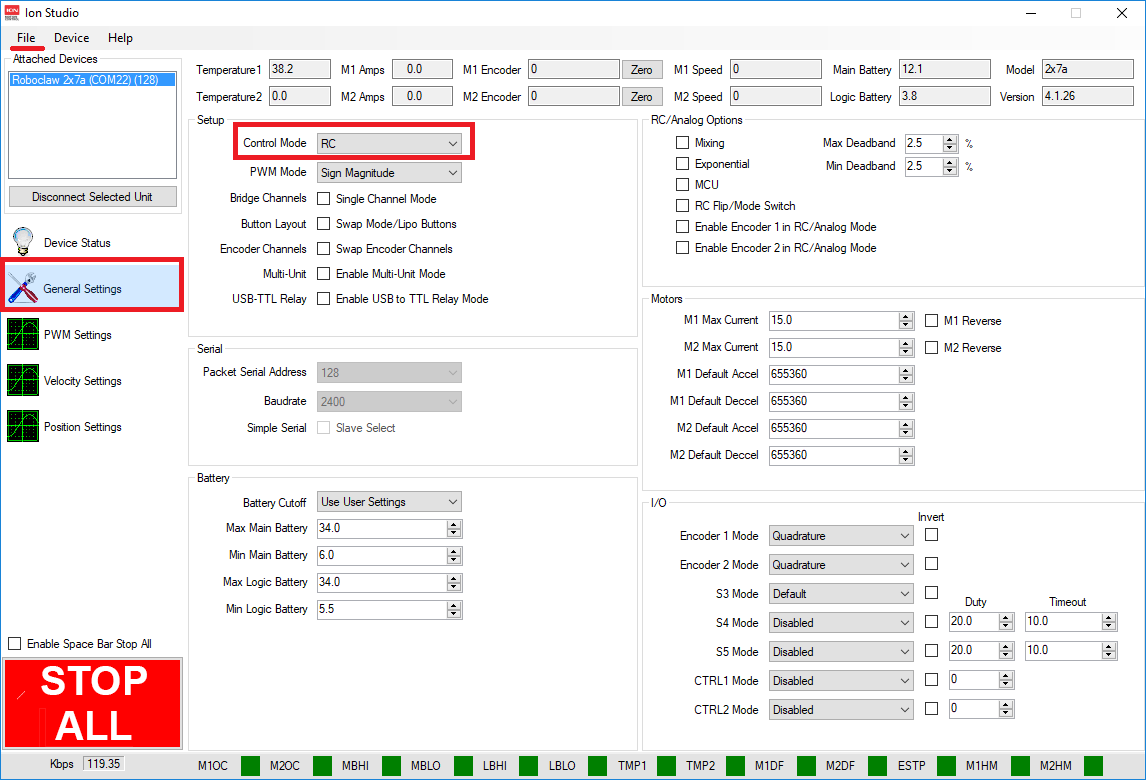 Connect the yellow and white wires from the wheel encoders to the AUX OUT 3,4,5,6 pins as described on the

wheel encoder wiki page

Connect the autopilot, motor driver and motors as shown below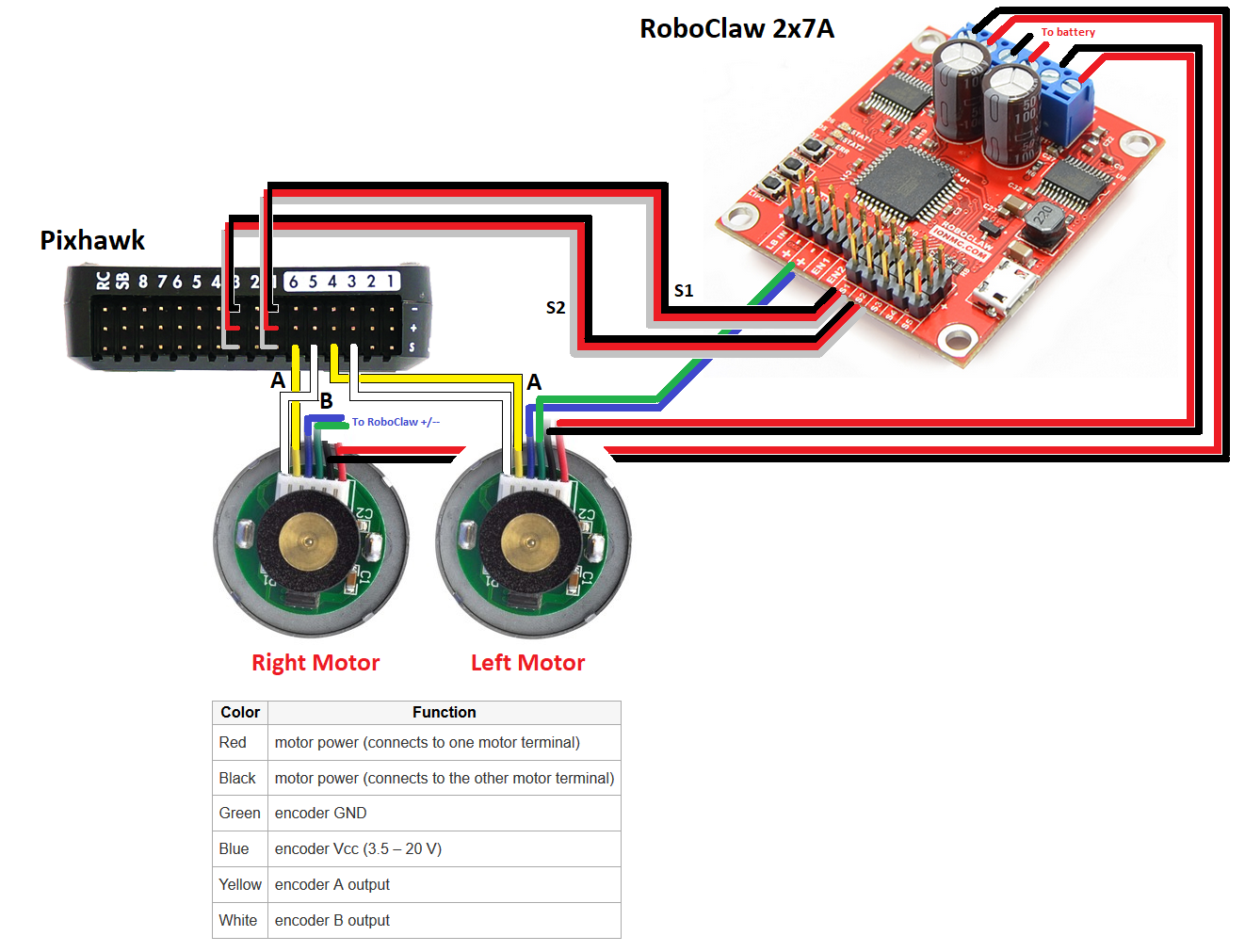 Firmware used: Rover-3.5
Parameter file: ArduRoller BalanceBot
This parameter file can also be loaded using the Mission Planner's Config/Tuning >> Full Parameter Tree page by selecting "ArduRoller-balancebot" from the drop down on the middle right and then push the "Load Presaved" button.