BlueRobotics Ping Underwater Sonar¶
The BlueRobotics Underwater Sonar is a single-beam encosounder with a maximum range of 30m, a beam width of 30deg and a maximum depth rating of 300m. More details can be found in the Technical Details section of the product page on BlueRobotics
Note
Support for this sensor is available in Rover-4.0.0 (and higher)
Connecting to the Autopilot¶
For a serial connection you can use any spare Serial/UART port. The diagram below shows how to connect to SERIAL2.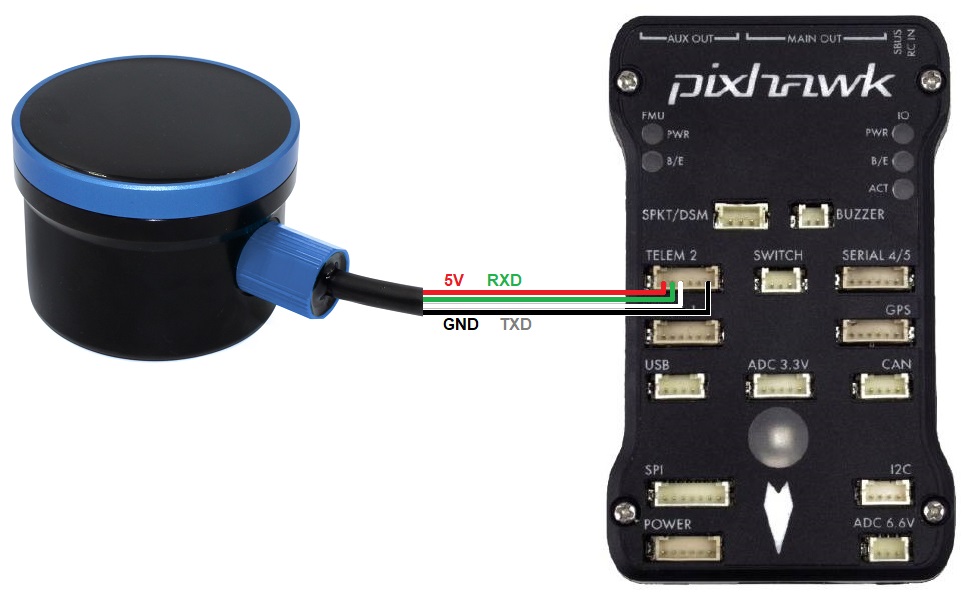 If the SERIAL2 port on the autopilot is being used then the following parameters should be set:
Testing the sensor¶
Distances read by the sensor can be seen in the Mission Planner's Flight Data screen's Status tab. Look closely for "sonarrange".