SIYI ZR10, ZR30 and A8 Gimbals¶
The SIYI ZR10, ZR30 and A8 are 3-axis gimbals and camera which can communicate with ArduPilot using a custom serial protocol.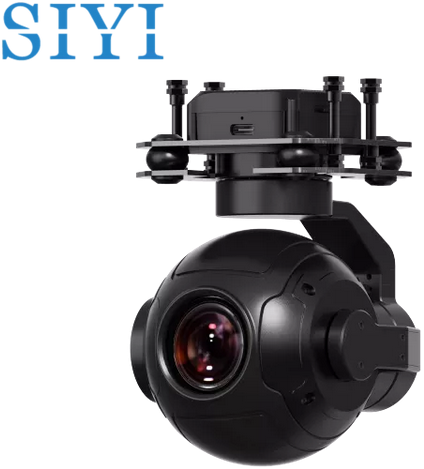 Warning
Support for these gimbals is available in ArduPilot 4.3.1 (and higher)
Warning
The Siyi A2 is not supported
Connecting to the Autopilot¶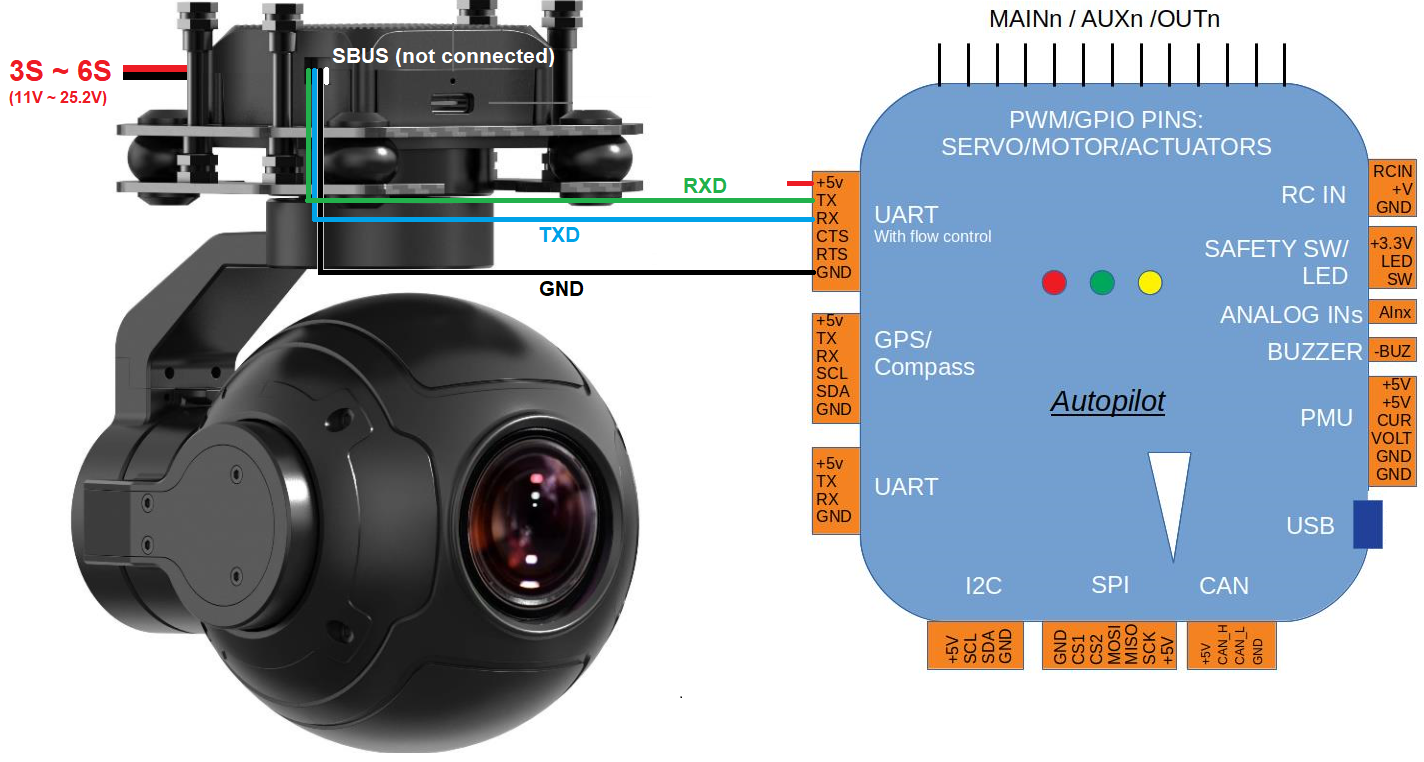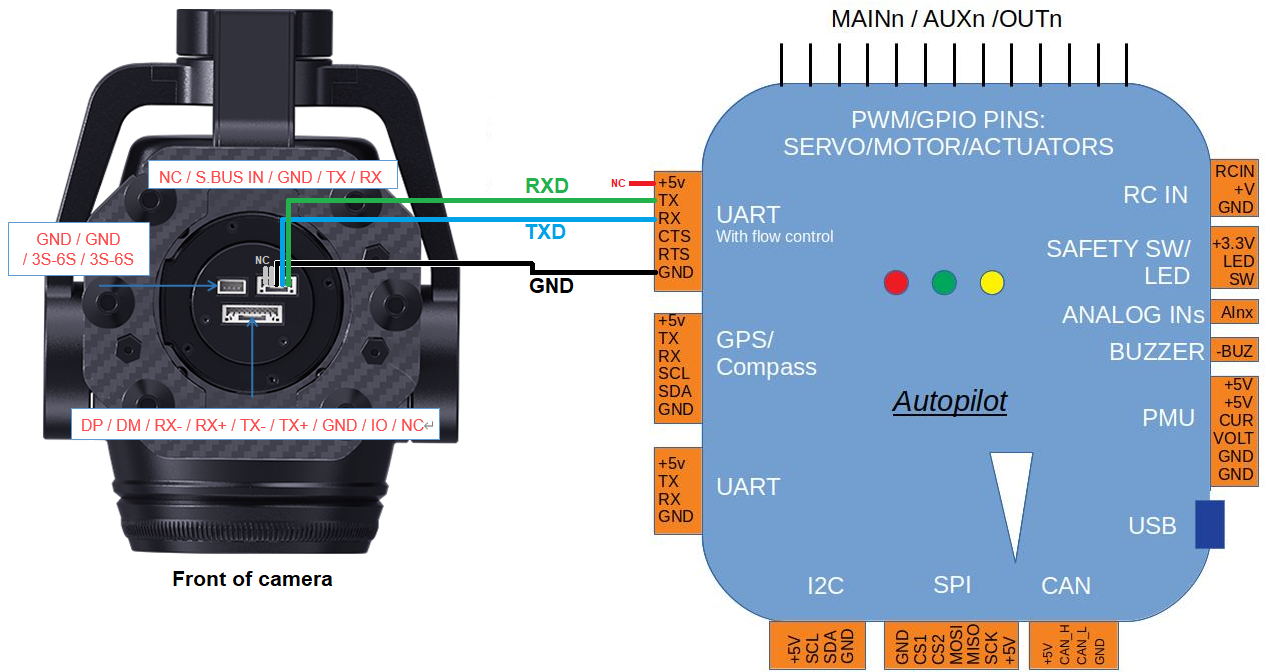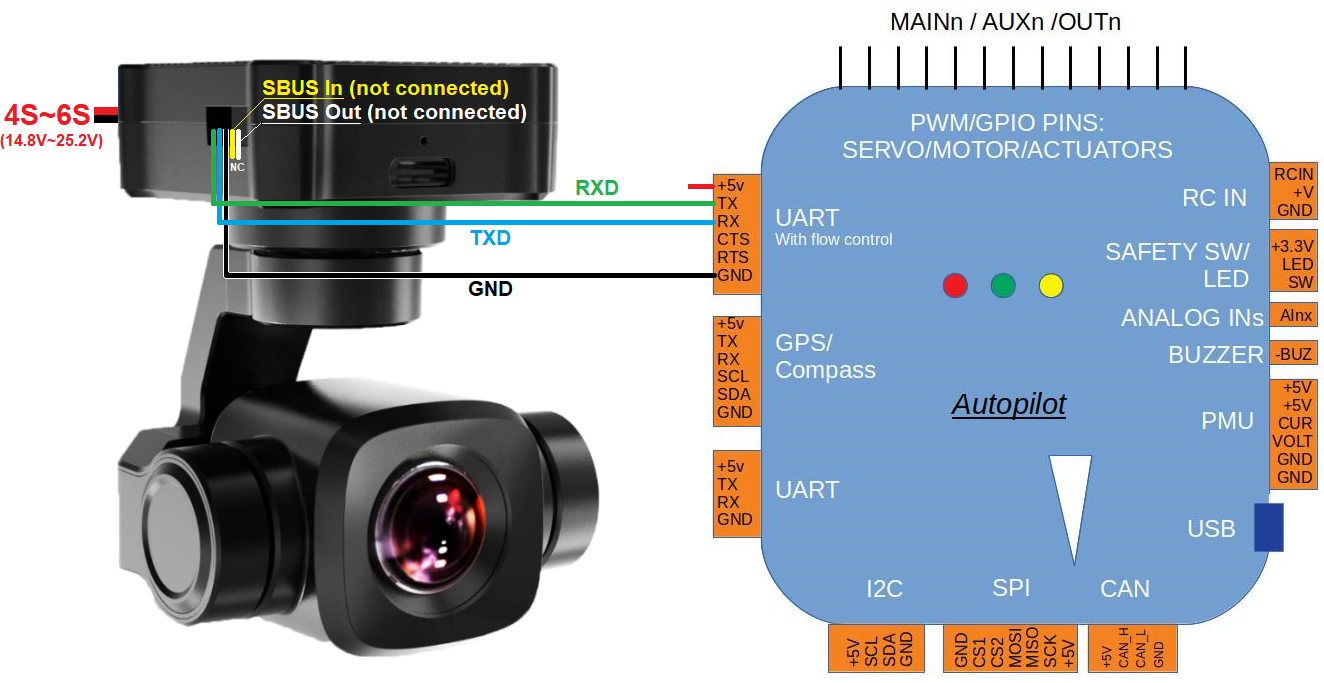 Connect the gimbal's RX, TX and GND pins to one of the autopilot's serial ports as shown above.
Connect with a ground station and set the following parameters. The params below assume the autopilot's telem2 port is used and the Camera1 control instance,
Warning
A8 does not support zoom at 4K recording resolution
Configuring the Gimbal¶
Download, install and run "SIYI PC Assistant" which can be found on the SIYI ZR10 web page's Downloads tab

Ensure the gimbal is running a recent firmware. For ZR10 use 0.2.1 or higher. For A8 use 0.1.7 or higher.

Control and Testing¶
See Gimbal / Mount Controls for details on how to control the gimbal using RC, GCS or Auto mode mission commands