Archived: GPS Failsafe¶
This page covers the set-up and testing of the GPS failsafe.
Overview¶
The GPS Failsafe is enabled by default but you can enable or disable it on the Mission Planner's Standard Parameter List, by set the FS_GPS_ENABLE parameter to 0 (Disable) or 1 (Land) or 2 (switch to AltHold). It is highly recommended to leave it enabled and no known reason why it should ever be disabled.
If you lose GPS lock or experience a GPS Glitch for 5 seconds while in a mode that requires the GPS (Auto, Guided, Loiter, RTL, Circle, Position or Drift) mode it will initiate a Land (or AltHold if FS_GPS_ENABLE is set to 2).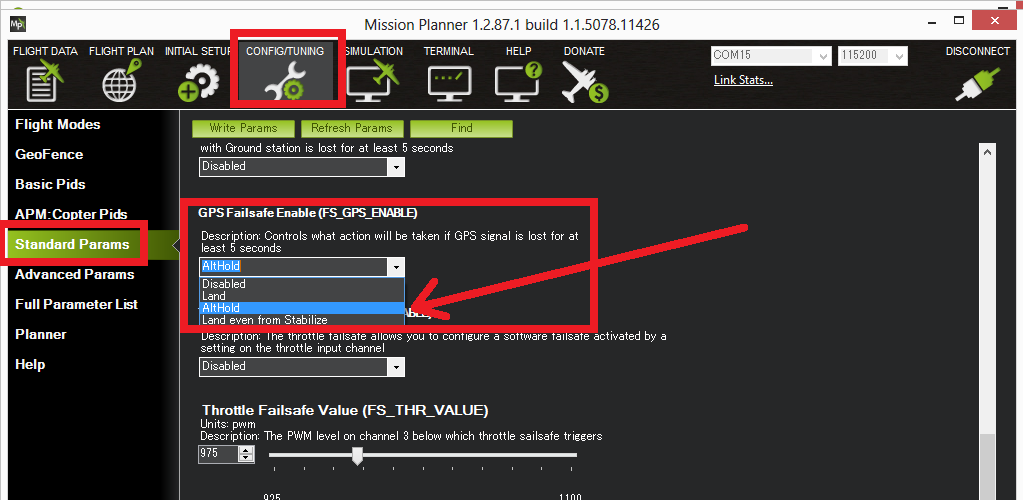 Additional information on the GPS failsafe and Glitch protection can be found here.
Video¶
Below is a video of a simulated GPS Failure resulting in the copter Landing.