QuadPlane AUTO Missions¶
You can ask the QuadPlane code to fly AUTO missions, with everything from automatic vertical takeoff, to mixtures of fixed wing and VTOL waypoints and automated VTOL landings. The result is an extremely versatile aircraft capable of long range missions with vertical takeoff and landing.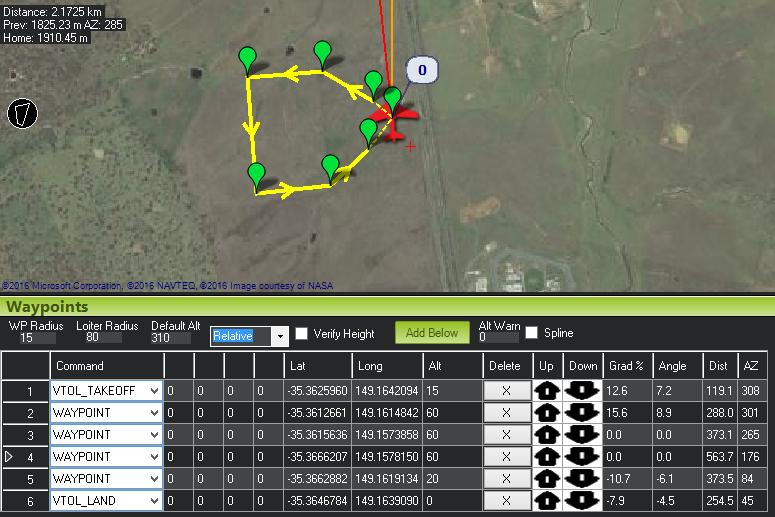 Guided Mode¶
In addition to AUTO mode, you can also use a QuadPlane in GUIDED mode. To use VTOL support in GUIDED mode you need to set the Q_GUIDED_MODE parameter to 1. When set, GUIDED mode behaviour will change so that the position hold at the destination will be done as a VTOL hover rather than a fixed wing circle.
The approach to the guided waypoint will be done as a fixed wing aircraft. The transition to VTOL flight will begin at the WP_LOITER_RAD radius in meters. This should be set appropriately for your aircraft. A value of 80 meters is good for a wide range of QuadPlanes.
When hovering at the destination in GUIDED mode if a new GUIDED destination is given then the aircraft will transition back to fixed wing flight, fly to the new location and then hover again in VTOL mode.