Porting to a new flight controller board¶
This section is for topics related to running ArduPilot directly on Linux boards. See this page for porting to boards running ChibiOS.
Note
Any firmware customization of ArduPilot code must abide by the terms of the GPL3.0+ open source code license. ArduPilot also reminds developers and manufacturers to adhere to the appropriate trademark and copyright laws when developing new autopilots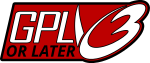 Consider joining the ArduPilot Discord Chat, to speak with other developers about this topic under the HAL-DEV, #Linux channel.