ModalAI VOXL¶
This article explains how to setup a ModalAI VOXL-CAM for use with ArduPilot as a substitude for a GPS allowing position control modes like Loiter, PosHold, RTL, Auto to work.
Other versions of the VOXL cameras should also work except for the VOXL2 which is not yet supported.
Note
VOXL camera support is available in ArduPilot 4.3 (and higher).
What to Buy¶
Optionally an 8GB or larger SD Card
Hardware Setup¶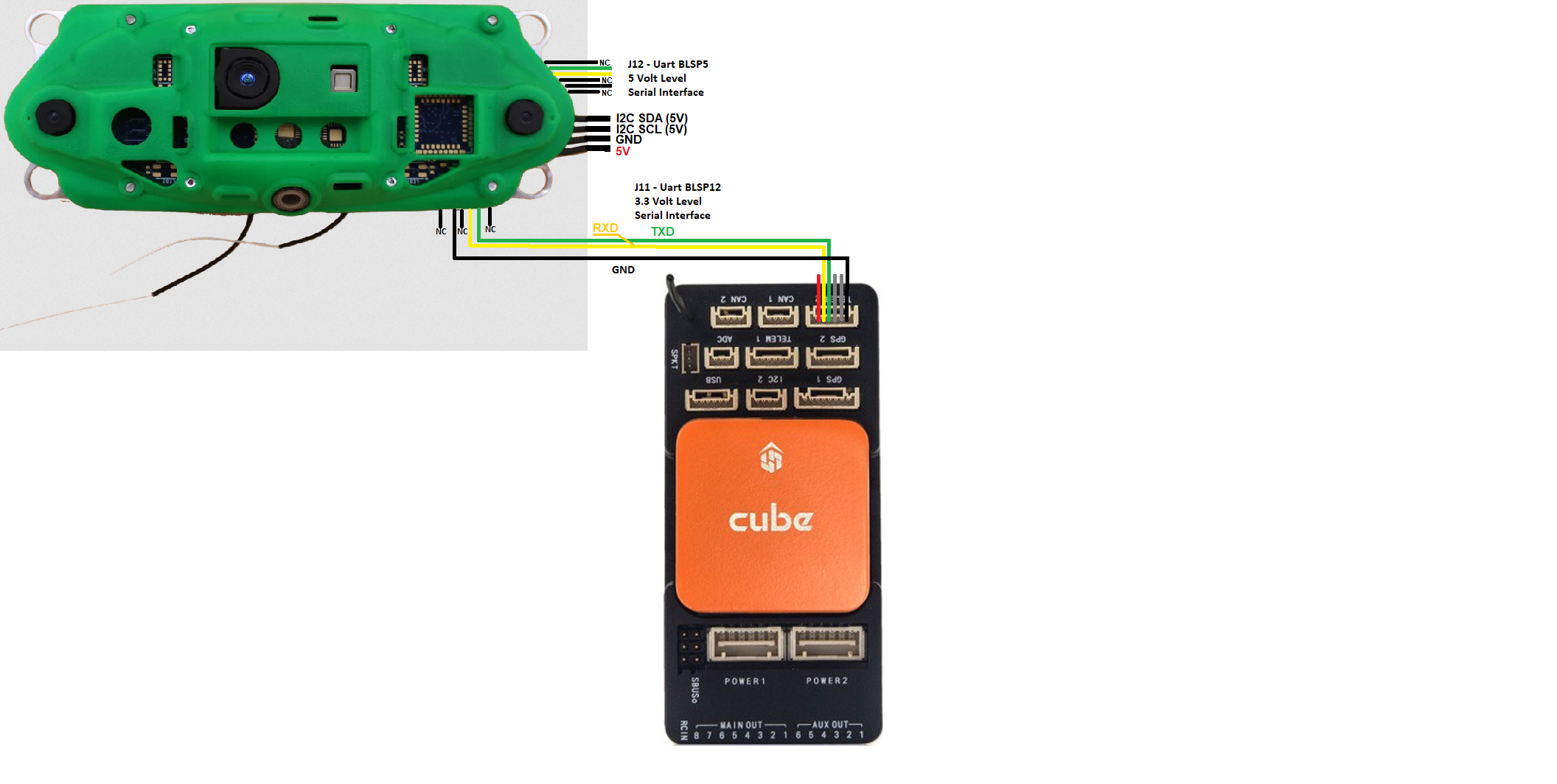 Connect the VOXL camera to the autopilot as shown above. In these instructions the autopilot's Telem2 port is used.

Mount the VOXL camera on the front of the vehicle oriented so that the wifi antennas extend from the bottom of the camera
Autopilot Configuration¶
Connect to the autopilot with a ground station (i.e. Mission Planner) and check that the following parameters are set:
If only the VOXL camera will be used for position estimation and heading (e.g. No GPS):
After the parameters are modified, reboot the autopilot. Connect with the ground station and (if using Mission Planner) right-mouse-button-click on the map, select "Set Home Here", "Set EKF Origin Here" to tell ArduPilot where the vehicle is and it should instantly appear on the map.
For indoor/outdoor transitions (e.g. VOXL camera indoors, GPS+Compass outdoors):
After the parameters are modified, reboot the autopilot.
More details on GPS/Non-GPS Transitions can be found here