Calibration: Accelerometer Calibration¶
This article explains how to calibrate your autopilot's accelerometer to work with your vehicle configuration. For other calibration tasks see Autopilot calibration.
1 Prerequisites¶
Before preforming setup, ensure that:
The vehicle is completely built to flight condition.
2 Accelerometer Calibration¶
Select Accel Calibration to view the accelerometer calibration wizard. Select Calibrate Accelerometer to begin. Follow the prompts and select Continue after each step. It is important not to move the copter immediately after pressing the key for each step.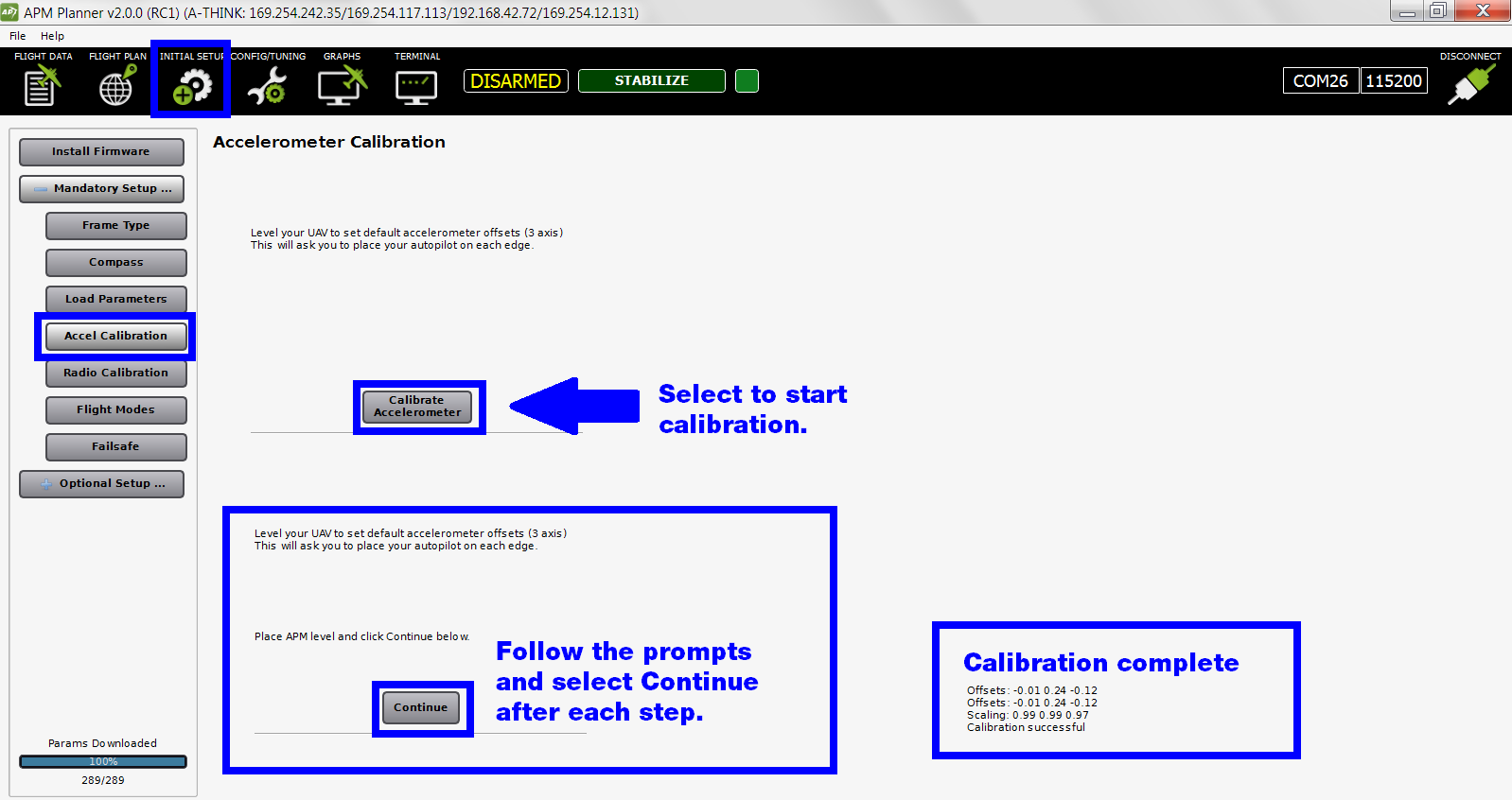 Check out this video for an example of how to hold your vehicle during accelerometer calibration.