Serial Passthrough¶
"Serial Passthrough" allows the autopilot to route serial protocol messages between serial ports on the autopilot including the USB port. This can be used to configure a sensors or devices (which have a serial interface) without disconnecting it from the autopilot using a USB connection. It is also possible to pass data from any serial port to another serial port.
Note
This feature is available in Copter-4.0 (and higher), Plane-3.10, Rover-3.6 (and higher)
Setup¶
Note
On most F7 and H7 boards, a second USB virtual serial port also appears when you connect via USB to the autopilot and is assigned the last SERIALx port in ArduPilot for SLCAN use. This can also be used for serial device configuration by changing SERIAL_PASS1 to that port's number. This allows the autopilot to remain connected to a Ground Control Station, and still use passthrough to a sensor for configuration simultaneously on the PC via its configuration program.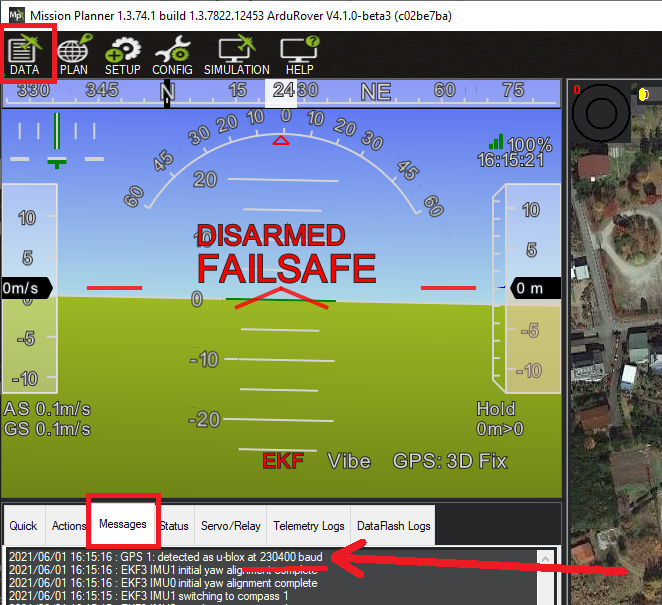 If the configuration fails to connect there are some things to try: