CUAV P8 Radio¶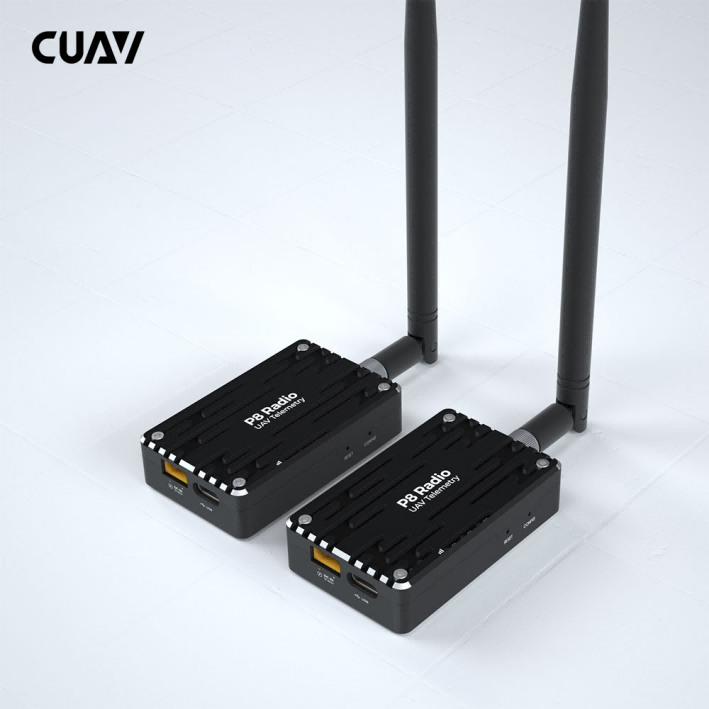 P8 Radio is a remote data transmission module for drones; it has a remote data transmission capability of 60KM+;
Its transmission rate is as high as 375Kbps, and it supports multiple working modes such as point-to-point, point-to-multipoint, and relay communication; for various application scenarios.
Key Features¶
Long range >60km(depending on the antenna and use environment).

Supports point-to-point, point-to-multipoint, and repeater modes.

1 Watt (+30dBm) transmit power.

Up to 345Kbps transfer rate.

Supports 12v~60V operating voltage.

Unit can operate either as ground station modem or aircraft modem.

Independent power supply for more stable operation.
Pinouts¶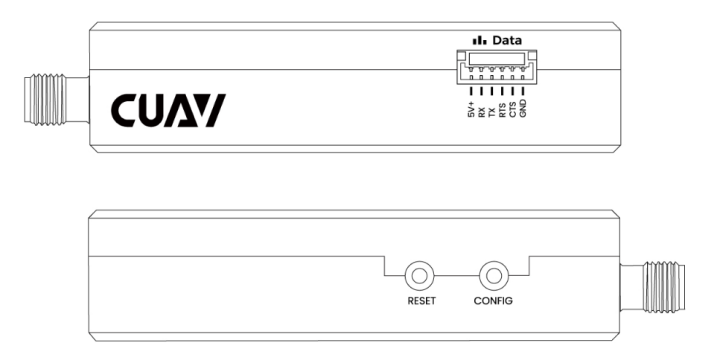 Connection with Flight Control¶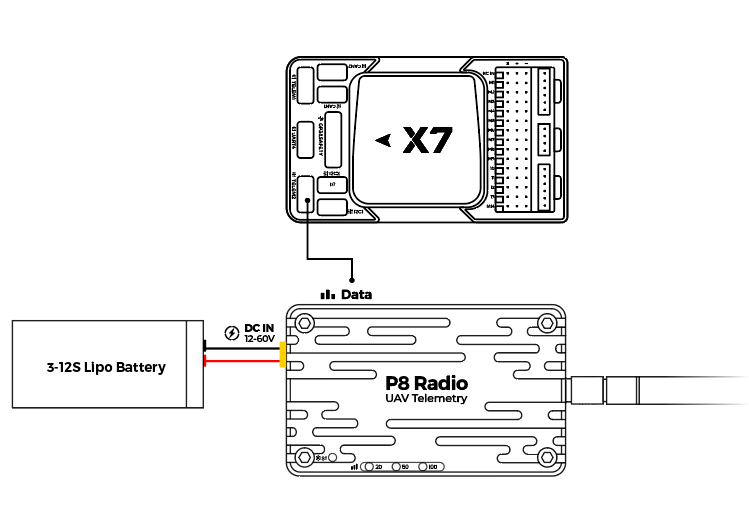 V5+/v5 nano/X7/X7 PRO/NORA : Green connector is connected flight controller's telemetry UART, white connector is connected to P8 radio.