CUAV v5 Overview¶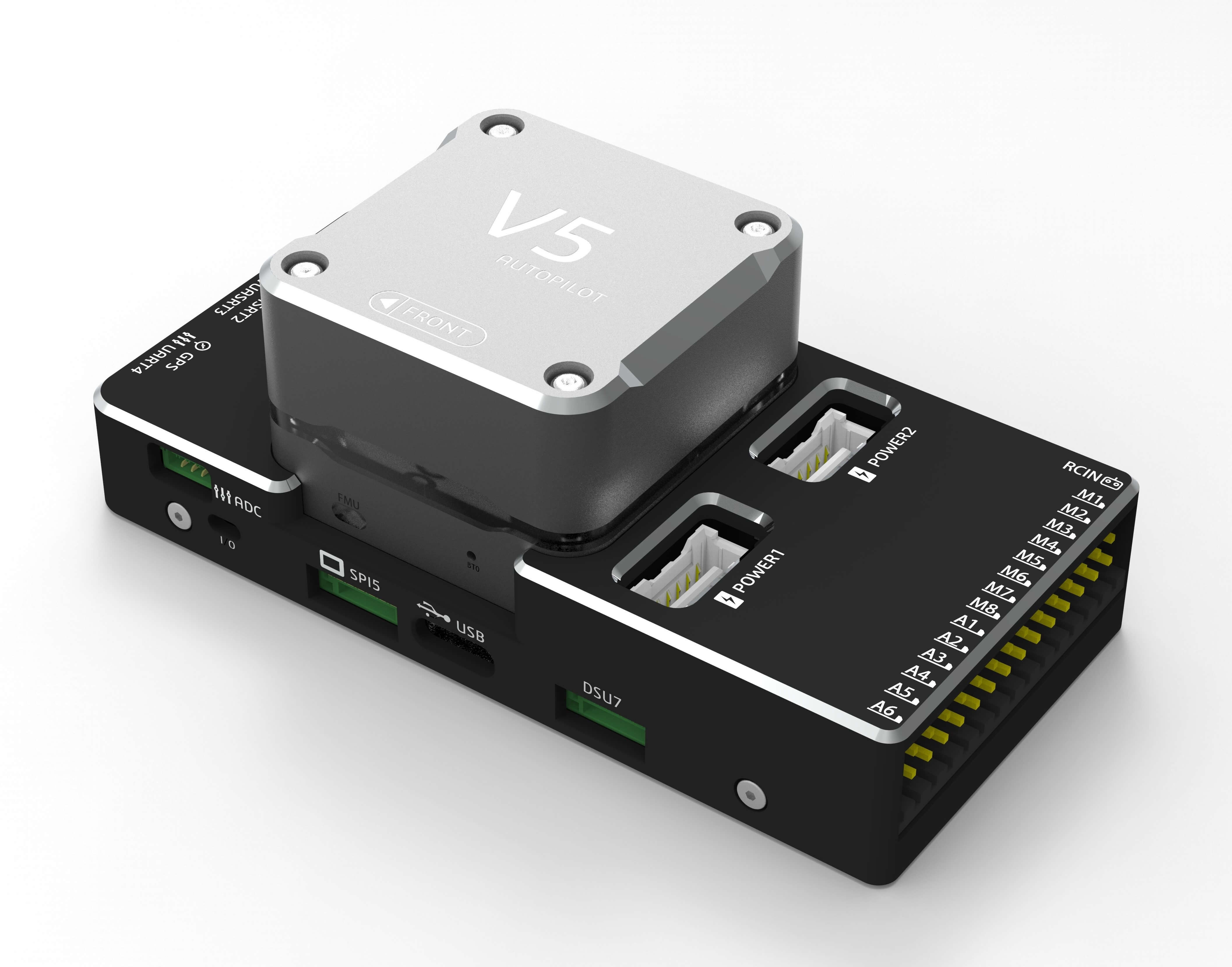 The CUAV v5 is an advanced autopilot designed and made by CUAV. The board is based on the FMUv5 open hardware design, with further attribution here. It is intended primarily for academic and commercial users.
Specifications¶
Processor

32-bit ARM Cortex M7 core with DPFPU

216 Mhz/512 KB RAM/2 MB Flash

32-bit co-processor

Sensors

InvenSense ICM20689 accelerometer / gyroscope

Bosch BMI055 accelerometer / gyroscope

MS5611 barometer

IST8310 magnetometer

Power

Operating power: 4.3~5.4V

USB Input: 4.75~5.25V

High-power servo rail, up to 36V (servo rail does not power the autopilot)

Dual voltage and current monitor inputs

CUAV v5 can be triple redundant if power is provided to both battery monitor inputs and the USB port

Interfaces

8 IOMCU PWM servo outputs

6 FMU PWM outputs (D-Shot capable)

3 dedicated PWM/Capture inputs on FMU

S.Bus servo output

R/C inputs for CPPM and S.Bus

Analogue / PWM RSSI input

5x general purpose serial ports

4x I2C ports

4x SPI buses enabled

2x CAN Bus ports

Other
Weight: 90g

Dimensions: 44mm x 84mm x 12mm

Operating temperature: -20 ~ 80°c(Measured value)
Quick Start¶
Use the Pixhawk Wiring QuickStart as a general guide.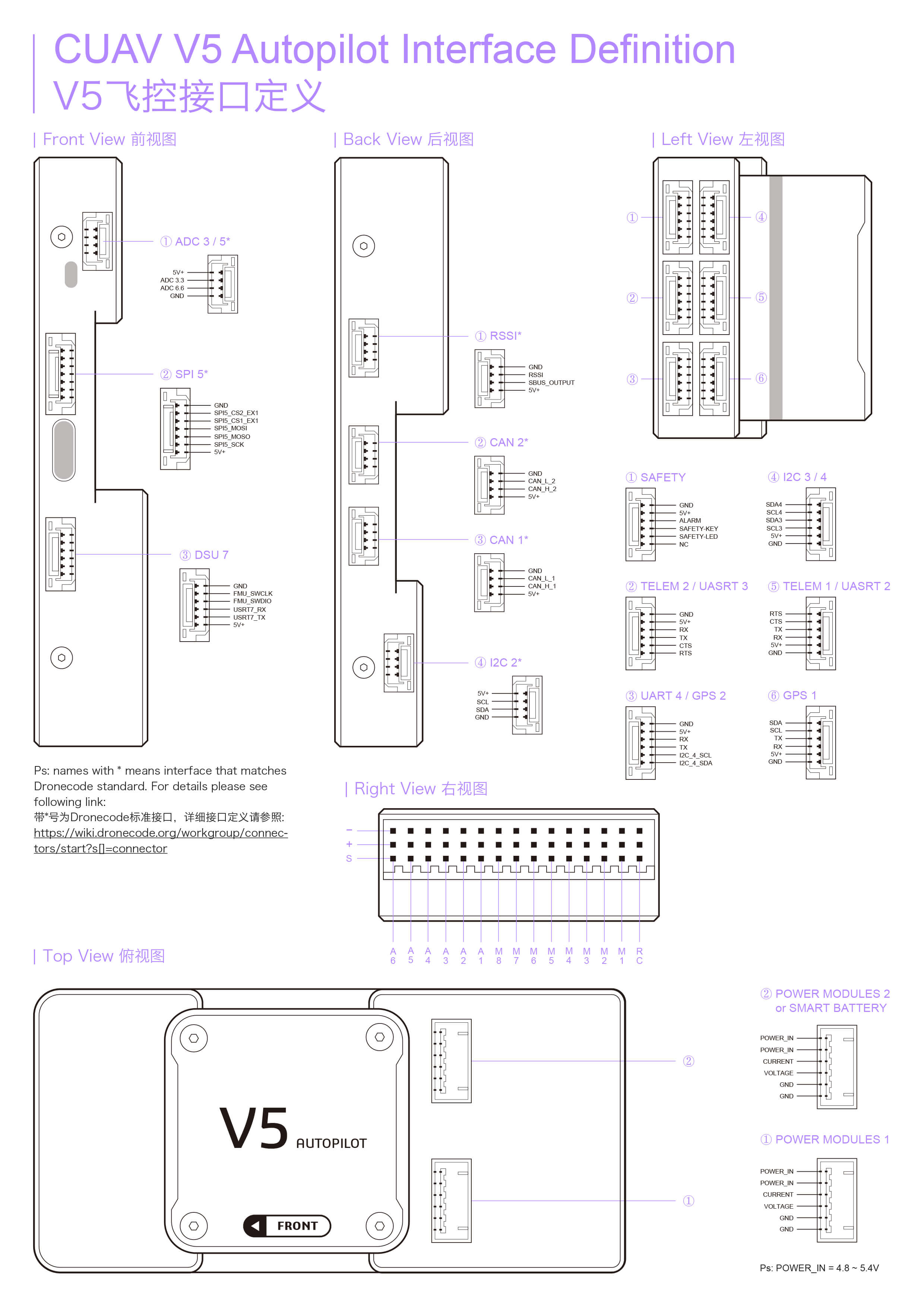 More Images¶