Installing APM Planner for Windows¶
System Requirements¶
Windows 7 or later
.NET
300 MB free space
Internet connection to use maps
Run .exe file¶
Open the .exe file to run the installation wizard. Read the open-source license agreement, and select Accept. Select a destination folder for the installation (the default option is fine if you aren't sure).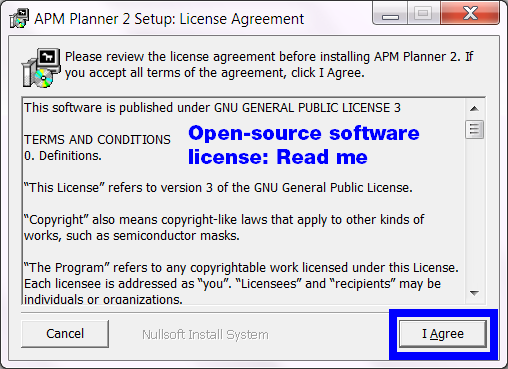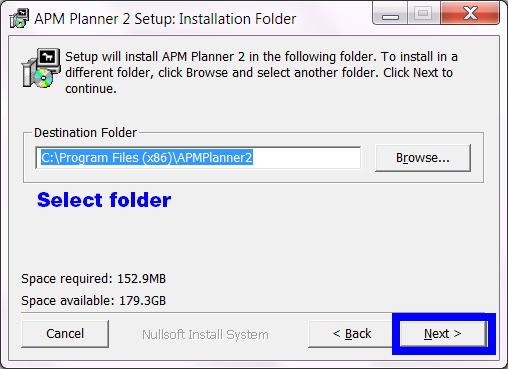 Select options¶
Choose your installation options. Select APM Planner 2 files and Qt components. Select Create Start Menu Shortcuts to make APM Planner easy to access from the start menu. Select Install.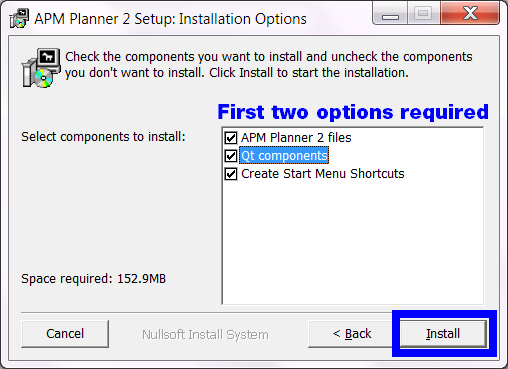 Close wizard to complete installation¶
Select Close to exist the wizard. Your installation is now complete. Open APM Planner to run the application.