Choosing an Antenna¶
Your choice of directional antenna will most likely be based upon:
size and weight limitations

desired transmission distance

radio frequency (the antenna should be designed for the radio's frequency)

cost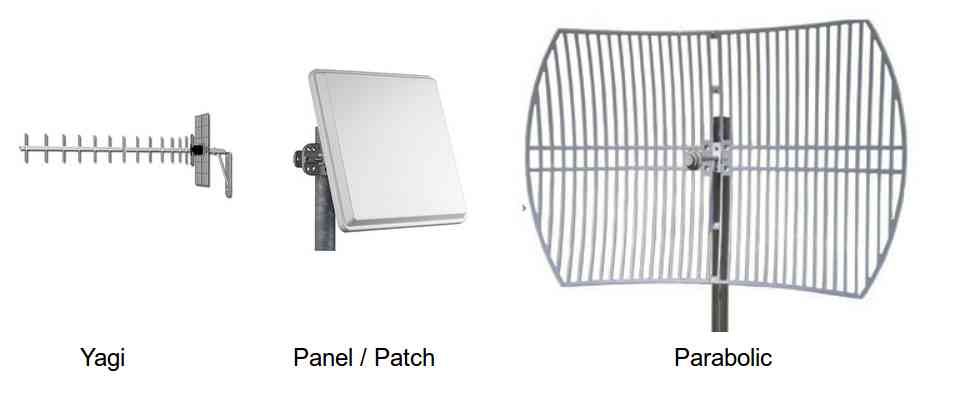 Antenna dBi and transmission distance¶
Antennas with higher dBi values will be able to transmit further. A general rule of thumb (gathered from fpvlab.com and zytrax.com) is:
increasing the antenna gain by 6dBi (i.e. from 2dBi to 8dBi) will double the range

increasing the transmitter power by 4x (i.e. from 20mW to 80mW) will double the range
The standard 3DR radio comes with a 2dBi antenna.
Where to buy¶
Below are some retailers/antennas that users have reported success with: